A Leader in The
Forest Products Industry
Anthony Forest Products Company is an integrated forest products business begun in 1916. The company operates a southern pine lumber producing mill in Urbana, Arkansas; and wood chip mills in Plain Dealing, Louisiana, and Troup, Texas. The company also operates engineered wood laminating plants in El Dorado, Arkansas and Washington, Georgia. Anthony Forest Products Company and EACOM Timber Corporation of Montreal, Canada jointly own and operate an I-Joist manufacturing plant in Sault Ste. Marie, Ontario.
Featured Product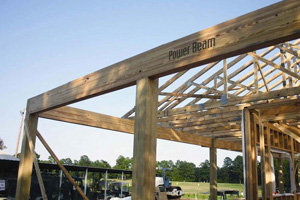 The Power Beam® is a superior glued laminated beam and header for use where reliable engineered wood applications are required.
More Info